Build Anything.
Manage Everything.
All In One Business Software
For
Business Owners
Build anything from simple websites to complex workflows to automate your business in a few clicks.
Manage everything from email & social media marketing, to payroll & invoicing.
Sellful is the only platform in the world which is truly all in one, combining all aspects of your business in one place no matter the industry. And we can even set it up for you.
For
Agencies & Freelancers
Ever feel like a client's needs simply can't be met on a single platform? With Sellful, it's all here, white-labeled under your own brand.
You can build setups that simply aren't possible on other platforms. Restaurant websites, client & employee portals, drop shipping shops, the possibilities are endless.
All server management and maintenance is provided by us, while everything remains fully white-labeled under your own brand.
Your Brand

As the account owner, you can choose where to put company logos. All mentions of Sellful are hidden to all other users.
This is useful for Marketing Agencies, SaaS Platforms and Freelancers who are reselling website, marketing and software services to end users.
Super Simple.
Extremely Powerful.
Everything your business needs to thrive, without the complex learning curve.
Automated Email, Social Media & Text Message Marketing.
Drop ship from places like Amazon & Etsy, or from print on demand providers like Printful & Gooten.
2 way google calendar sync, direct messaging, payments & more.
Teach students, or train employees using our robust builder.
Advanced Ecommerce. Subscriptions, product bundles, event tickets & more.
Automatically create projects from shop orders or invoices. Allow access to a front-end dashboard to clients.
Automate anything requiring a form. Vacation requests, Purchase Orders, Admissions Forms & more.
Human Resources, ATS, Time Tracking, Payroll & More.
Ticket management system, forums, live chat & more.
Our UETA/ESIGN Compliant E-Signature contract builder.
Take payments offline, fully synced with your online shop.
Sellful Integrates With Everything
CRM Platforms
CRM Platforms
Sellful integrates natively with the following CRM platforms.
Zapier
Zapier
Connect and move information between over 1500 external apps via Zapier.

Re-Marketing
Re-Marketing
Add tracking pixels to keep track of where customers are coming from.

Drop Shippers
Drop Shipping
Drop shipping integration with the following providers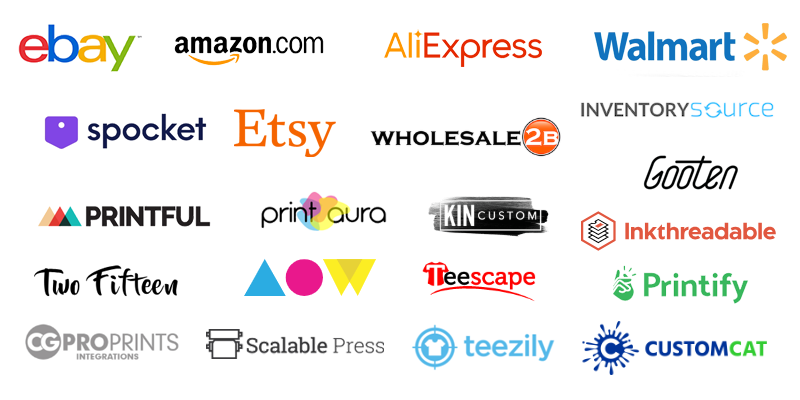 Payment Providers
Payment Providers
Take payments in your shop, on mobile or through invoicing.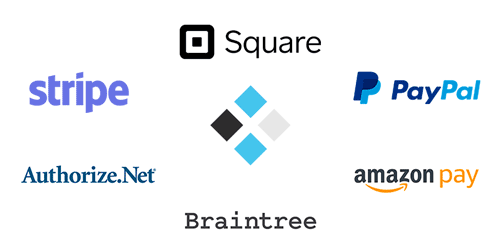 Custom payment providers may be added by request.
Shipping
Shipping
Print shipping labels and provide tracking numbers to your customers.

Selling Channels
Selling Channels
Sync your online shop's inventory with the following websites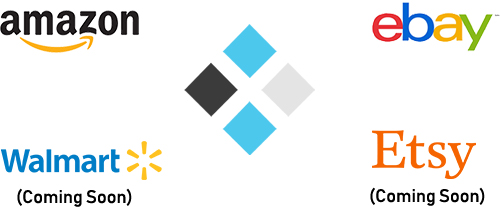 Wordpress

For an extra monthly fee, we'll test (for compatibility and security) any WordPress plugin or custom code and add it directly to your install.
How is this possible?
Sellful was originally built on WordPress, but we've since greatly boosted the security, removed all of the bloat, and have completely separated Sellful into its own unique platform.

A few things that make Sellful special are its automatic ability to activate and deactivate plugins so that they're loaded only when necessary and the fact that every user's website uses separate databases which both greatly improving speed and compatibility with other plugins.

Everything is streamlined and automatically optimized for speed, making Sellful simply a more enjoyable experience.

There's no need to install and maintenance plugins, manage server configurations or keep up with licensing, and you still get the benefit of using highly trusted software which accounts for over 35% of all websites on the internet.

Simply put, we've removed what's bad about WordPress and have enhanced what's great about it.
Not Just Powerful, But Beautiful Too

Over 250 pre-built, SEO optimized white label website builder templates to choose from. All files are hosted on the Google Cloud Platform and served through Cloudflare's world class CDN.

Your website dashboard acts as a command center where you or your clients can manage all of their business tasks.

Your website can be used as the frontend for a business, or simply as a dashboard to access the software.
Our Customers Love Us
Our white label website builder & business software isn't just for agencies and freelancers, it's built for businesses of all types.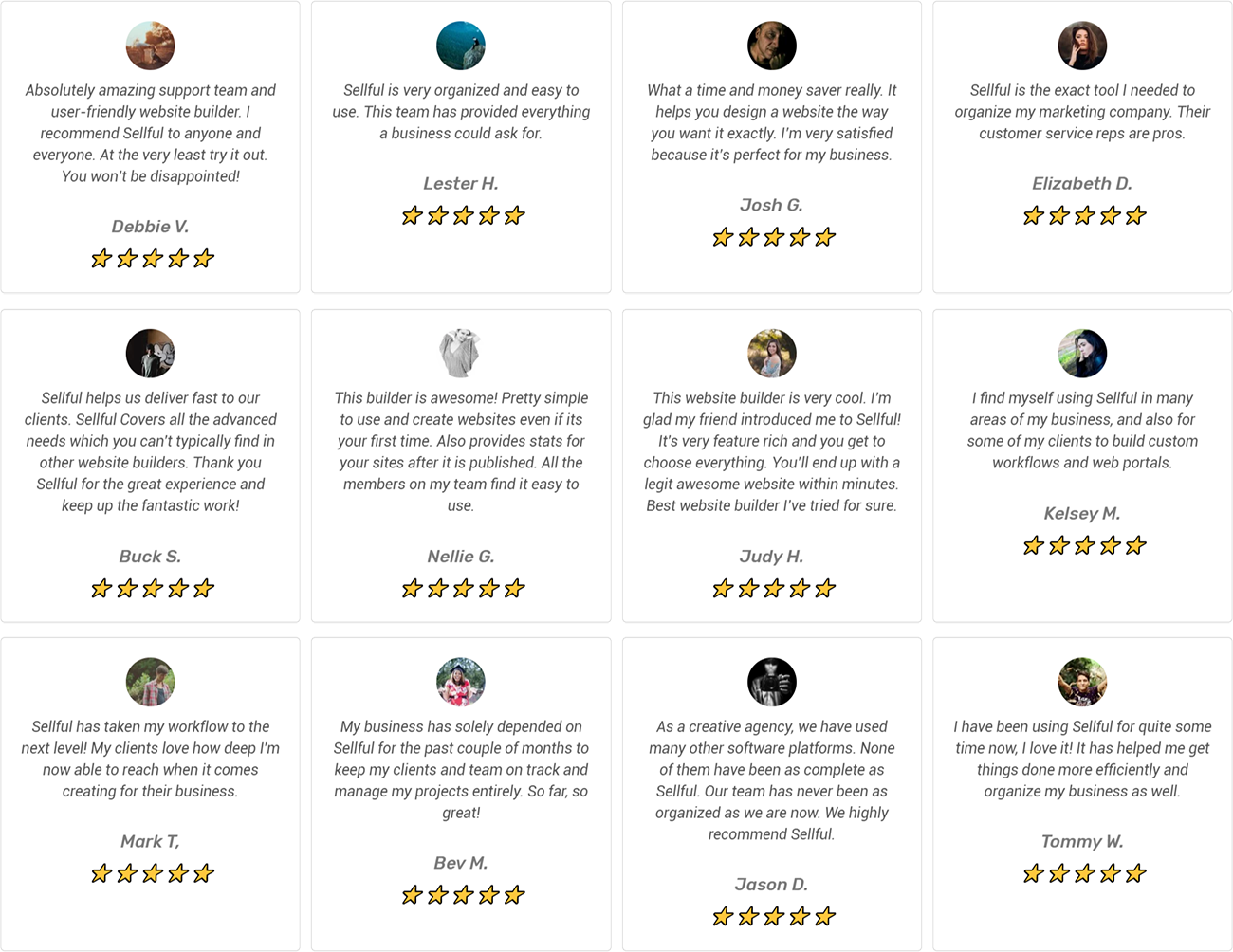 Smart businesses Sell More, With