Start Or Scale Your
Marketing Agency Or Software Company
from one white label website builder software dashboard.
For Freelancers & Serial Entrepreneurs
Build anything from simple websites to complex workflows to automate your business in a few clicks. 
Manage everything from email & social media marketing, to payroll & invoicing.
Sellful is the only white label website builder software in the world which is truly all in one, combining all aspects of your business in one place no matter the industry. And we can even set it up the white label software for you.
Ever feel like a client's needs simply can't be met on a single platform? With Sellful, it's all here, white-labeled under your own brand, or your client's brand.
You can build white label software setups that simply aren't possible on other platforms. Restaurant websites, client & employee portals, drop shipping shops, the possibilities are endless.
All server management and maintenance for our white label website builder & white label software is provided by us, while the white label software remains under your or your client's own brand.
For App Builders & Software Services
Create robust white label software services and provide custom access to your clients based on their specific needs. 
Connect hundreds of internal apps with thousands of external apps to provide the exact software flow that your company needs.
Build web and mobile applications with no coding required. Everything is done through our white label website builder.
Fully White Label Software
Our white label website builder software, maintenance & hosting...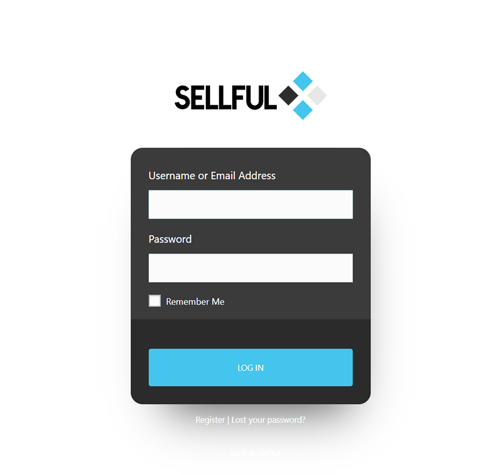 Under our white label website builder software plans, as the account owner, you can choose where to put company logos. All mentions of Sellful are hidden to all other users.
This is useful for Marketing Agencies, SaaS Platforms and Freelancers who are reselling website, marketing and software services to end users
All the white label software your business needs to thrive, without the complex learning curve.
Website Builder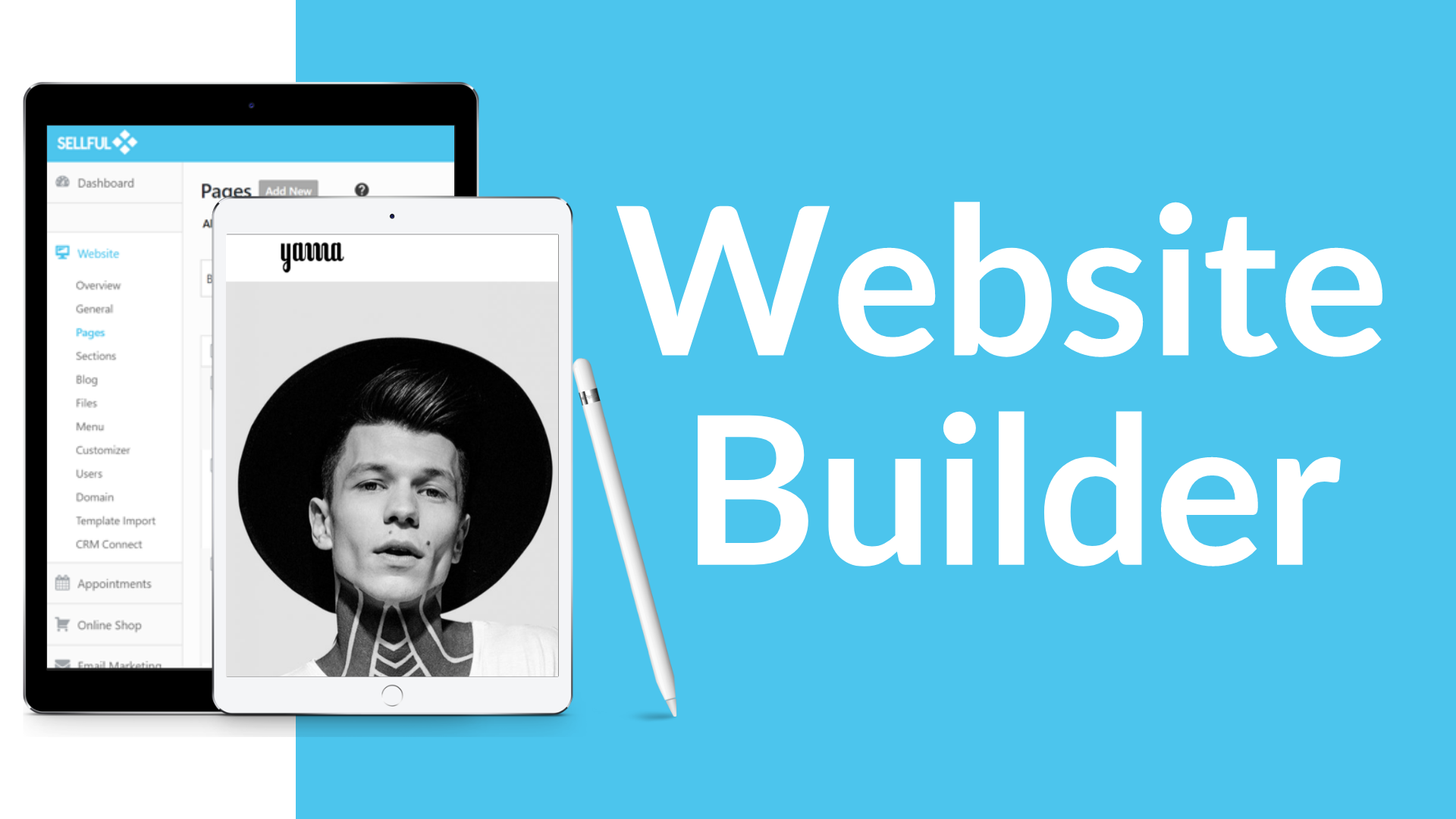 Build Amazing White Label Websites, Funnels & Landing Pages In Minutes
Sellful has over 2300 free white label website builder templates of various niches to choose from, along with the ability to import millions of free high quality stock photos from Unsplash.com, Pexels and more. Our drag and drop white label website builder allows you to simply alter our white label website builder templates to fit your needs.
Unlike most white label website builders, Sellful excels at dynamic content. Dynamic content allows you to store bulk groups of data in a database and then display it an organized manner using various white label website builder widgets.
Build advanced sales, marketing, and management funnels using our white label CRM software & workflow automation tools, or quickly create a basic blog or portfolio website in any language with a few clicks using our white label website builder.
Files are hosted on the Google Cloud Platform and served via Cloudflare's enhanced CDN for optimal speed and availability. Emails are sent via Amazon's SES service for optimal deliverability.
Replaces:

Automation
AI Assistant
CRM
Appointments
2 Way Communication
Sales Funnels
Online Shop
Marketing
Memberships
Invoicing
Contracts
Online Courses
Project Manager
Event Booking
Community
Point Of Sale
Team Chat
ERP
Mobile App
Built-In Website Generation & Billing System​
Choose your own pricing, allow clients to generate their own website and software instantly.
Sellful's White Label Software Integrates With Everything
CRM Platforms
CRM Platforms
Sellful's white label software integrates natively with the following CRM platforms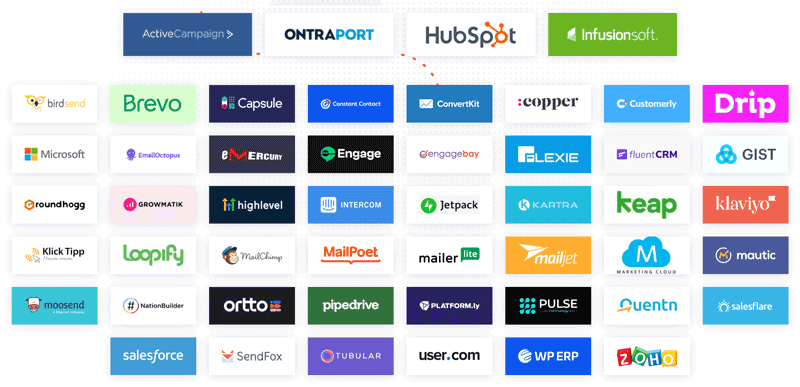 Selling Channels
Payment Providers
Automation Services
Re-Marketing
Drop Shippers
Shipping
Our White Label Software Is Beautiful
A Mobile App Is Included With Every Plan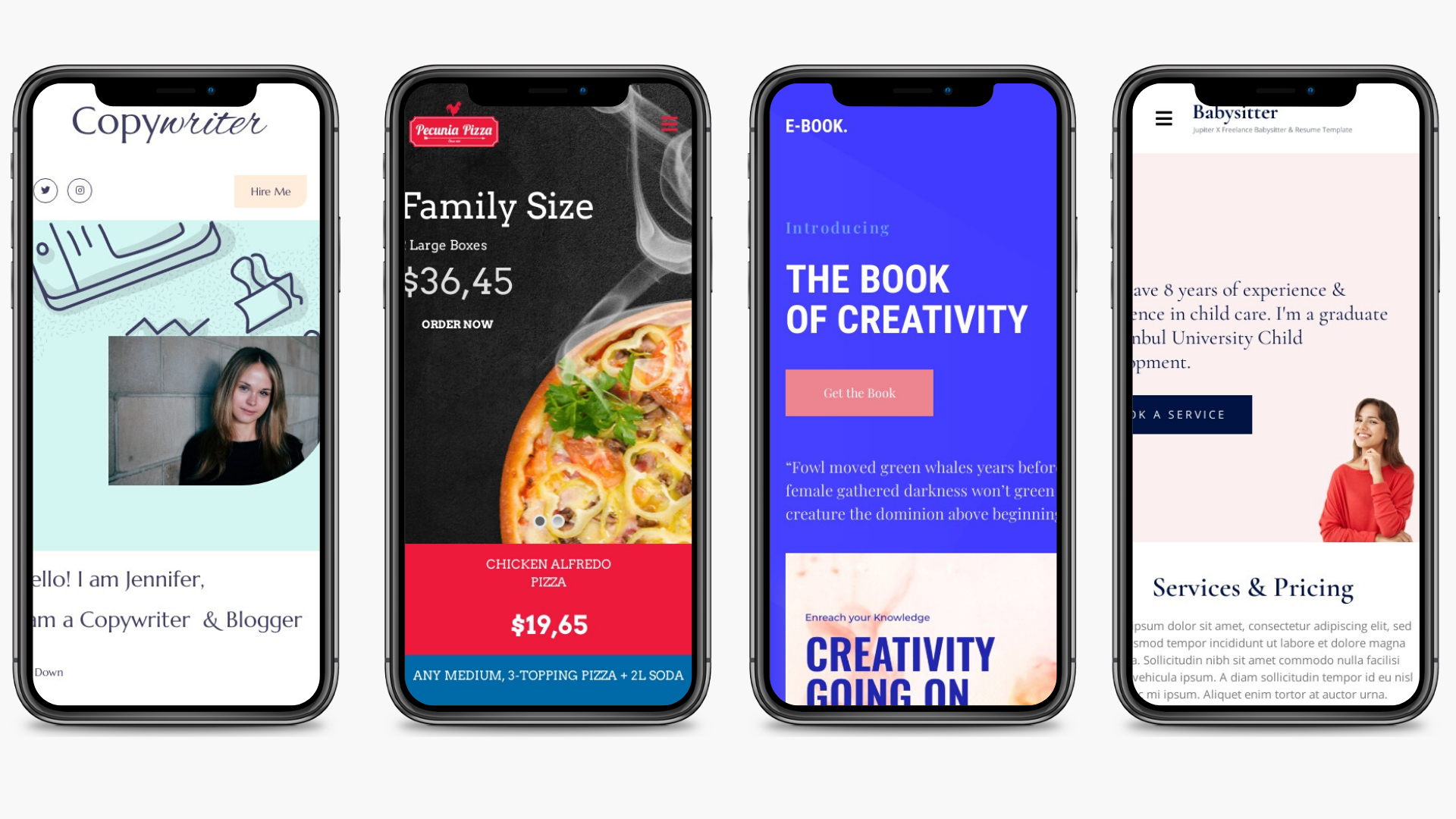 Our "Instant Mobile App Generator" allows you to create a mobile app based on the mobile version of your website in one click.
Your customers and employees are then able to install the mobile app on their phone to use both the front-end and back-end of your website.
The ability to add your app to the app store is coming soon.
A Fully Hosted & Managed White Label Software Service
Our service closely monitors firewalls at the DNS, Server, App & host level insuring optimal data integrity.
Our websites are equipped with caching and pre-loading with no configuration required.
Most pages load in under 0.5 seconds & have a 100% PageSpeed score.
99.9% Uptime and automated backups insure your website is always up.
Sellful's white label software code base was originally forked from WordPress, which powers over 80 million websites on the internet, and like WordPress, your website's dashboard acts as a command center where you and your clients can manage all of their business tasks.
Unlike WordPress, Sellful is fast, secure, conflict free, licensing issue free, and completely managed by our team.
 Our engineers have removed the bloat and security issues that plague WordPress, and have created something much cleaner. We handle all server management, licensing, security, software conflicts, updates and speed enhancements so that you don't have to.
Please note, Sellful is not a WordPress hosting service. You can not import WordPress plugins or themes in to Sellful (outside of our Enterprise plan), but payment gateways and other integrations can be added by request on a case by case bases.
All files are hosted on the Google Cloud Platform and served through Cloudflare's world class CDN.
They Love To Talk About Us
"Whether you're looking for solutions to grow your own company or to better accommodate your partners and clients, Sellful is unmatched in what it can deliver."
– Entrepreneur.com
Our Customers Love Us Too
Our white label website builder software isn't just for agencies and freelancers, it's built for businesses of all types.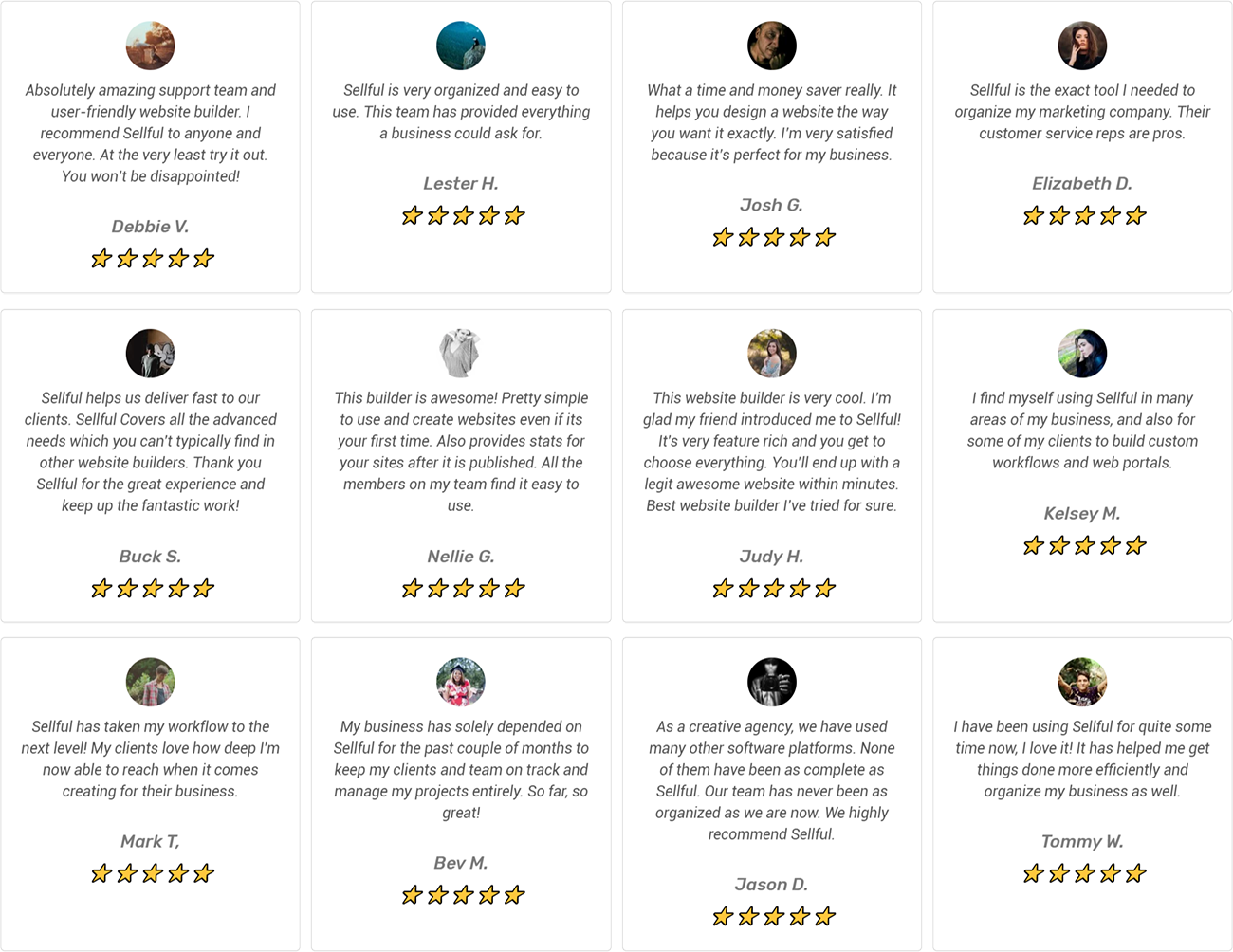 businesses sell more, with